Top 10 Most LGBT-Friendly Places to Visit in Thailand
A traveling nation where frantic city breaks and joyful island getaways merge in excellent harmony, Thailand 🇹🇭 is the fever dream you won't want to wake up from 🌈 Every day, Thailand opens up a world of wonder to its visitors, be they hedonists, spiritualists, or strengthened foodies ✊
For LGBT travelers especially, Thailand is the perfect place, populated by LGBT-friendly wellness retreats and alternative cultures. Whether it is tasting the juicy rice 🗣️ noodles by day and ultra-cheap cocktails by night, grasping the difference between old Thai customs and new era nightlife. Or rest up in ultimate luxury within Bangkok's affordably rich spas or seek ancient kingdoms and Buddhist stupas rising from the sun-scorched earth Thailand has it all 🌈
Let's start with my list of the Top 10 Most LGBT-Friendly Places to Visit in Thailand and have the best time of your life on your holiday with the most important people in your life 🗣️
🏳️‍🌈 Quick Trivia!
Gay Travelers in Krung Thep Maha Nakhon (Bangkok) must visit Silom to experience the country's liveliest gay village. The raucous gay districts are found outside the capital in Phuket, Pattaya, and Chiang Mai. Even smaller cities are peppered with cabarets and gay hangouts!
#10 Koh Lipe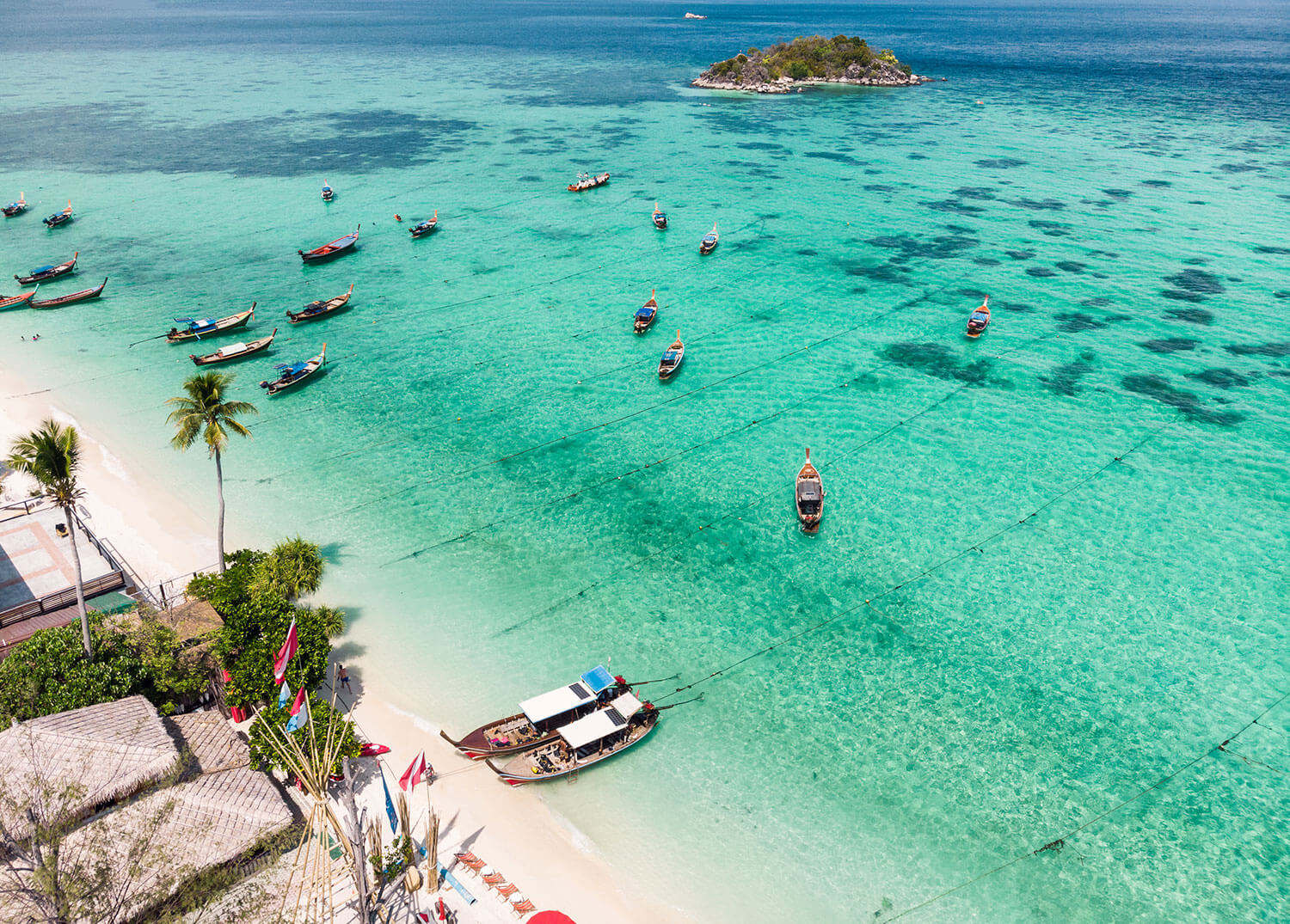 The 10th most LGBT-friendly destination to visit in Thailand is Koh Lipe. The remoteness of Koh Lipe is accessible only via Hat Yai airport and PakBara speedboat port. On the border to Malaysia is its saving grace, enabling it to avoid the development and over-tourism of the neighboring islands ✊ We can also thank its complication for supposing the conservation of local ecosystems and healthy coral within Tarutao National Marine Park.
On land, Koh Lipe introduces a nice selection of LGBT-friendly restaurants, bars, shops, and hotels that overlook fine white sand beaches stretching the 3.5-kilometer length of the island 🌈 Stay for a romantic beach break incorporated with some of the country's best scuba diving opportunities before getting swept up in the close-knit yet lively local nightlife 🗣️
#9 Pattaya
Pattaya would be chilling spice, with the wildest of Thailand's many islands. Notable for its LGBT travelers, epic nightlife, and cheap luxury, Pattaya is bound to please those who want a remarkable memory. The Pattaya LGBT scene starts on the beach and moves into town come sundown 🌈
Pattaya is prominent for its nightlife, and the LGBT scene over here is brilliant and alive, to say the least. Suppose you are looking for LGBT bars, restaurants, massage shops, and hotels in the area. In that case, you can visit the BoyzTown district, the two of the most celebrated Jomtien Beach and Dongtan Beach ✊ It does not amount to something; if you are looking for someone new in your life or traveling with your partner, you will have a wonderful time here in Pattaya.
Alternatively, dive into the more exclusive world of Pattaya, drizzling a little extra on luxury accommodation, rooftop pools, world-class spas, and fine dining experiences. It's wonderful and the best to name 9th place in my list of top 10 LGBT-friendly places in Thailand 🗣️
#8 Krabi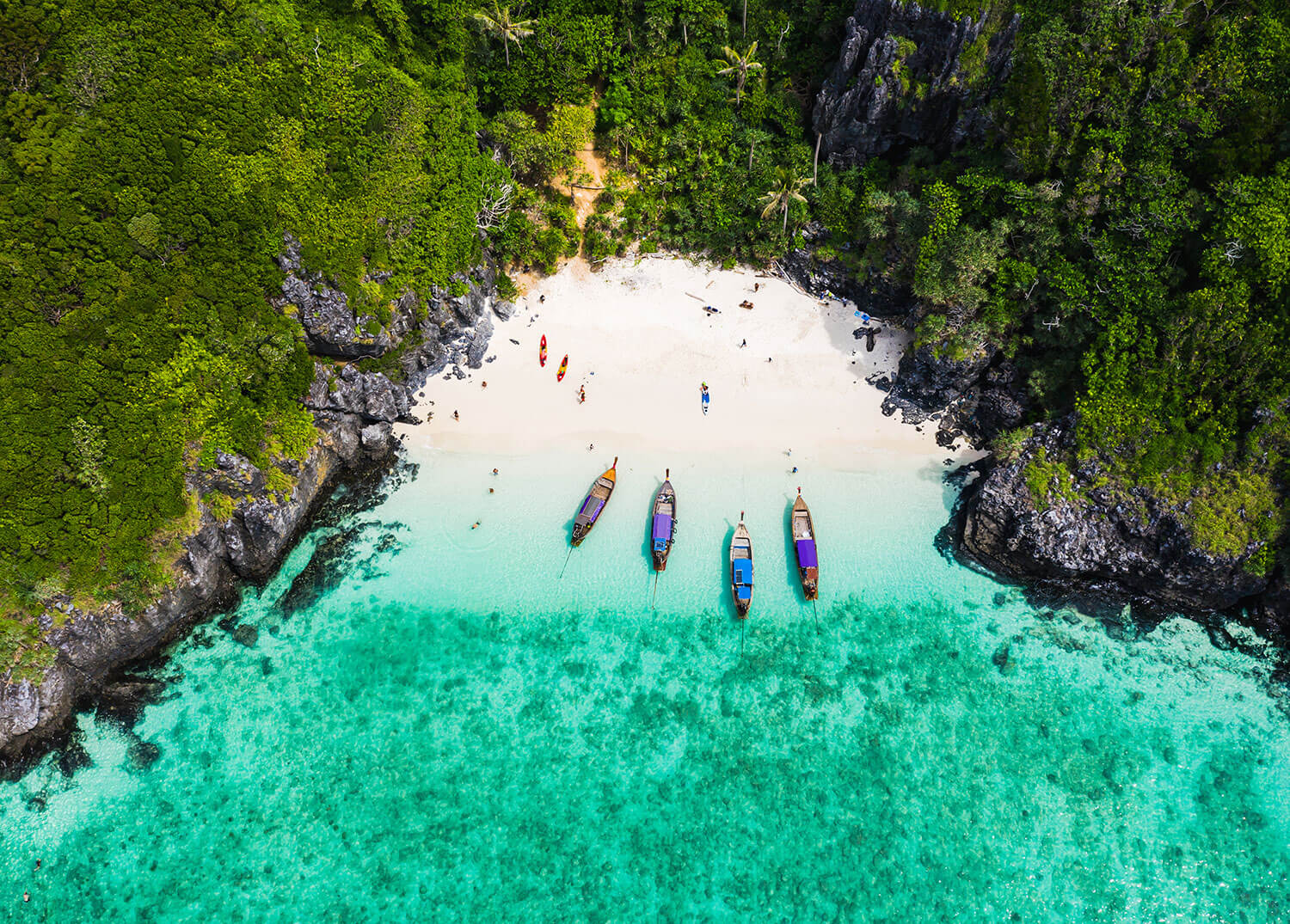 Krabi is the perfect destination for a holiday, whether you are a member of the LGBT community or not. It has tons of beaches, which is a veritable draw for people who like to use up some time in the lap of nature 🌈
The most famous destinations over here are Railay Beach and Ao Nang. The beaches here are impressive, and the same thing can be said about the nightlife here ✊ Suppose LGBT travelers are striving to be adventurous. In that case, they could go for activities such as kayaking, rock climbing, snorkeling, exploring the islands located nearby, and scuba diving 🌈 But before branching out, take the time to enjoy the authenticity and shaggy beauty of Krabi's limestone karsts, white-sand beaches, and dense rainforest, devouring time in slowly-moving fishing villages and boating through the province's mysterious mangrove forests.
Land of the grandest seafood BBQ served at street markets across town, Krabi is the number one selection for foodies and nature lovers ✊ Frequently deemed the jumping-off point to the southern islands, including Koh Lanta and Railay Beach. Thailand's deep water solo and climbing capital – Krabi, is a destination for its world-class street eats and wild surroundings. 🗣️
With just enough development for convenience, Krabi maintains its tranquil elegance by leaving the partying to nearby Ao Nang and Phi Phi. That's not to say Krabi is without its fair share of nighttime entertainment 🌈 Indeed, the neighborhoods of Tonsai Village and Loh Dalum are stored with bars, pubs, and clubs, all boasting a fresh, non-sleazy vibe. Relying on what you fancy, options for live reggae nights in Krabi's hippie dive bars or swig alcohol from a bucket at Center Point in Ao Nang ✊
#7 Koh Phangan
Koh Phangan holds 7th place in the list of the top 10 most LGBT-friendly destinations in Thailand. The claimed reputation for Koh Phangan is its full moon parties. These parties are accompanied by LGBT travelers from different parts of the world 🌈
These parties are held each month at Haad Rin beach. They are known to captivate thousands of people at a time. It moreover encourages that the island is charming. The crescent-shaped white sandy beach is the perfect spot for relaxation and exploration 🗣️ Most of the beaches over here happen to be peaceful towards members of the LGBT community. Catering to a strong LGBT crowd looking for chilled-out fun. However, the most well-known among these are Bottle Beach, Haad Yao Beach, and Salad Beach ✊
The island has a couple of gay bars, Alcove and For You. The island's small number of LGBT bars lie beachside, with more nightlife and LGBT-friendly offerings in the main town of Thong Sala. Suppose the low-key celebration is more your style 🌈 In that case, the city furnishes live music events, hippie gatherings, and half-moon jungle parties throughout the season.
On the full moon, though, most will head straight to Haad Rin Beach, where neon-clad travelers from across the globe bond over a shared love for DJ-led dance music, fire-wielding circus tricks, and all-out hedonism. Don't say we didn't warn you! 🗣️
#6 Koh Samui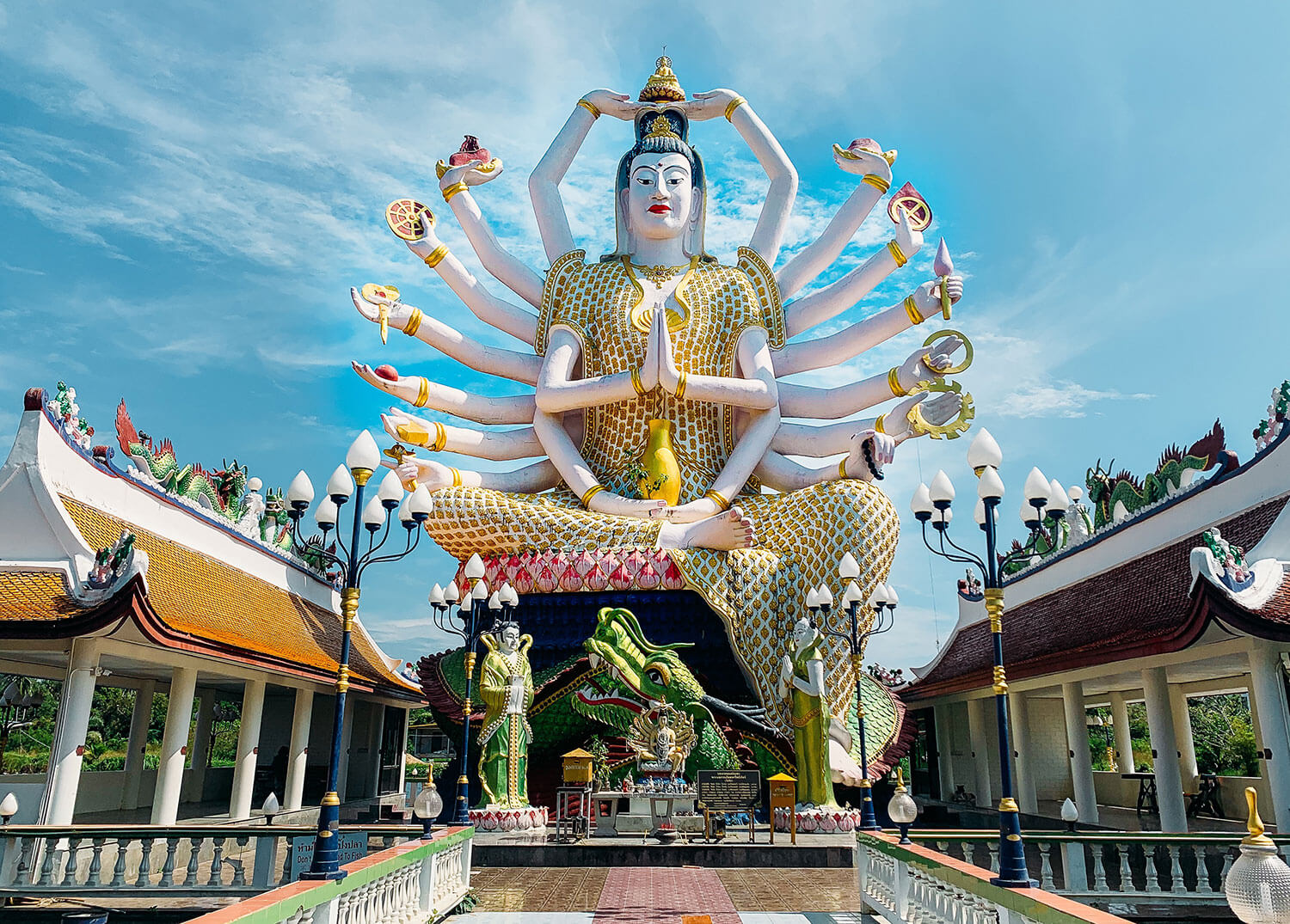 Koh Samui is located right next to Koh Phangan, and however, it is known to be even more relaxed and chilled. It seems like the holiday never stops over here 🌈 The best facets of Koh Samui as a tourist destination are its beaches and its various luxury hotels.
One of the best accommodation options is the Absolute Sanctuary which can be a nourishing experience from mental and physical points of view 🗣️ The wellness resort happens to be a remarkable one. It is located at a distance of only 6 km from Bophut, which is deemed to be the hub of the LGBT scene of Koh Samui.
Smaller and more popular than either Phuket or Pattaya, Koh Samui is the east coast's answer to island paradise with a fair amount of partying thrown in. Dedicated to enviable weather, vast beaches, and luxury lodgings, Koh Samui is the one to go if you want to wind down in style 🌈 One of Thailand's partying capitals, a short boat ride from the full-moon parties of Koh Phangan, Koh Samui gives impressive, LGBT-friendly nightlife with the bonus of inexpensive drinks and fewer crowds.
What's more, is the island's myriad daytime activities, from sundown and yachting to waterfall trekking in Angthong National Marine Park ✊ While affordability is one of Koh Samui's key selling points, the island is not short of luxury. Step your vacation game up by looking at one of the best luxury hotels in Koh Samui, where you'll find everything from infinity pools to full treatment spas. As well as passing through the island's friendly beach towns 🗣️
Don't leave without enjoying a romantic dinner by Bophut Beach before experiencing the local Alambic rum in Chaweng, Samui's nightlife center. Here you'll find fantastic LGBT shows and open-air events on Chaweng Beach. Lamai Beach is another to explore, known as the island's best LGBT beach with waterside restaurants and street food choices 🌈
#5 Chiang Mai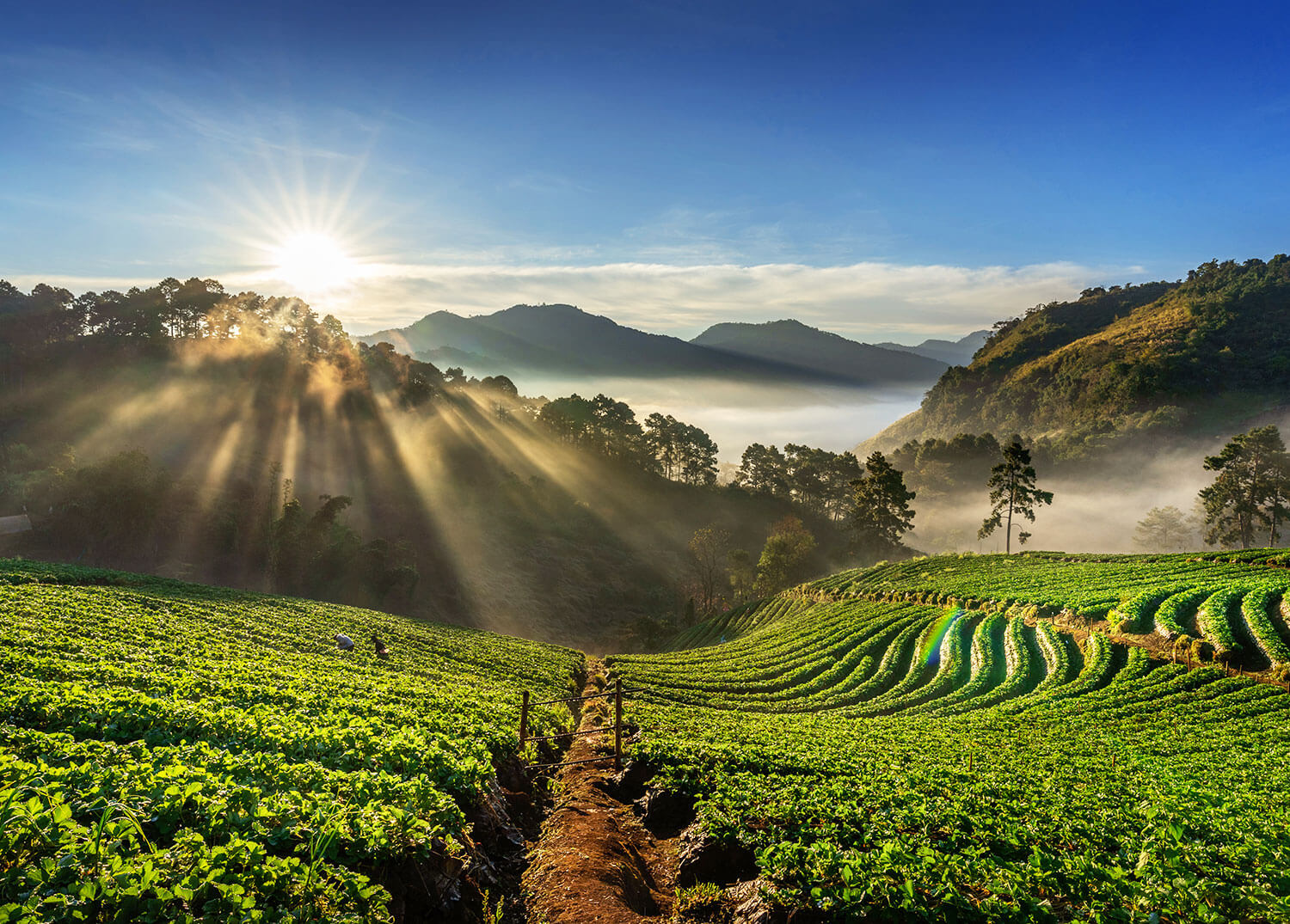 Chiang Mai is also known as the 'Jewel of Thailand' and is the 5th most LGBT-friendly destination 🌈 The LGBT scene here is distinct and flourishing on top of that. There are tons of go-go bars in the city, cabaret clubs, saunas, nightclubs that are friendly toward the LGBT-Community, and massage shops. It also has many thrilling alternatives for activities such as sightseeing. All these are waiting for people to come and enjoy them 🗣️
Also known as the beating heart and the largest city in Northern Thailand, Chiang Mai is bordered by foggy mountains, and it has all you could ever want. You can rent a motorbike or book a minivan to explore the rural regions to the northwest. Stopping in Mae Hong Son on the Myanmar border for Western hippie enclaves, waterfalls, and authentic tribal villages 🌈
A city described as a veritable utopia for expats, packed with things to do without battling the violence of the capital. Easily walkable within the tourist center, Chiang Mai is one for solace and comfort ✊ While away, your days are alternating between spas and street-side eateries. Staying hydrated on steaming bowls of Kao Soi (coconut curry noodle soup) and fresh coconut smoothies.
Chiang Mai used to be centered on Santitham and Chang Puek 🗣️ Still, today the freshest offerings lie along Soi 6, with a smattering of LGBT karaoke bars, saunas, and massage shops remaining in Santitham. With all those amazing treats, you'll have an unforgettable experience there 🌈
#4 Koh Tao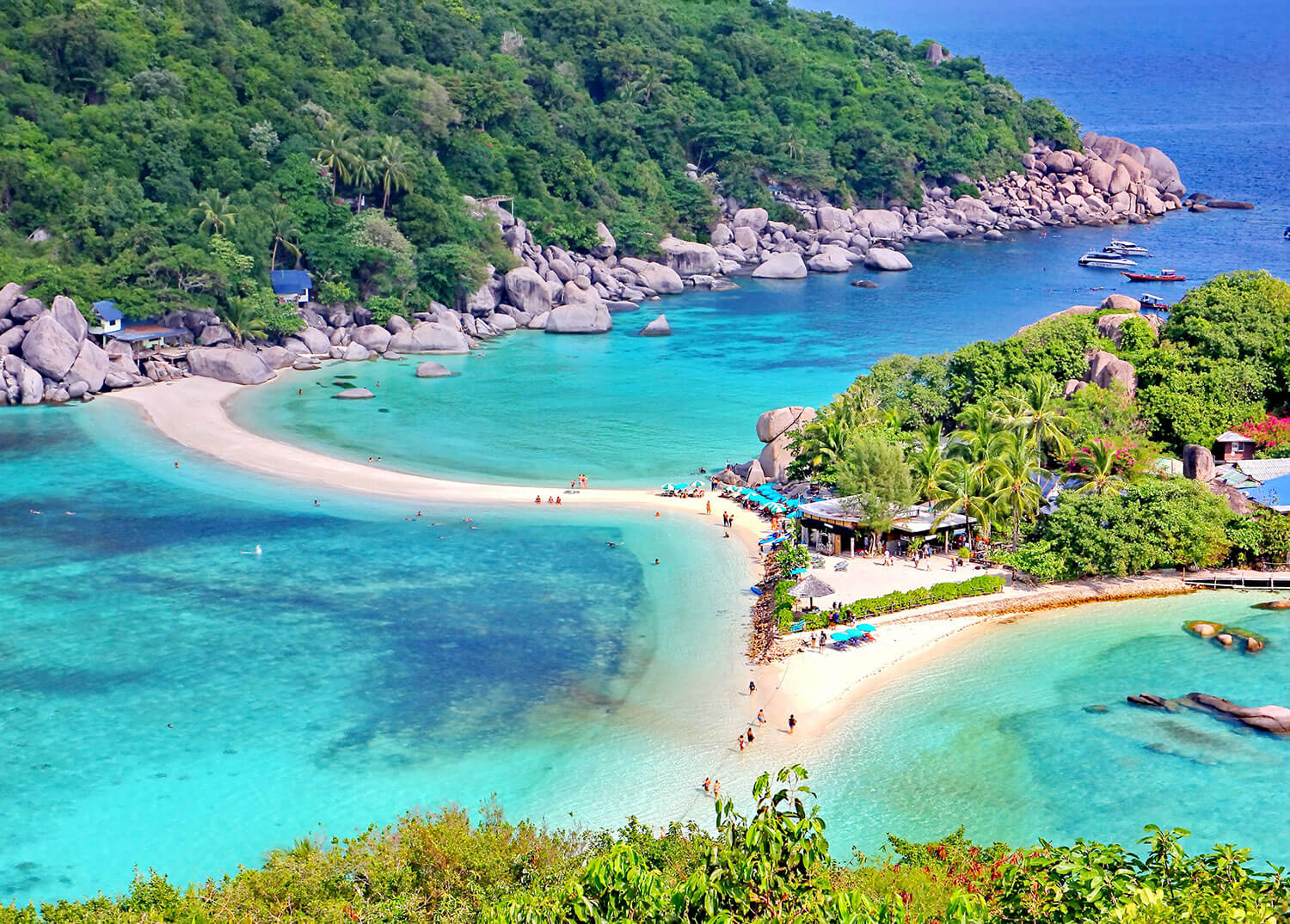 The 4th destination in our list of the top 10 LGBT-friendly places in Thailand is Koh Tao. As far as the Gulf of Thailand area is concerned, Koh Tao can be called the very picture of peace. This palm-fringed island is one that members of the LGBT community should not miss if they travel to Thailand 🌈
Named after the turtles that inhabit the region's clear waters, Koh Tao is a great place to rest, served as it is by impeccable cliff-cradled beaches and everyday sunshine ✊ Located close to Koh Samui and Koh Phangan, Koh Tao brings a breath of fresh air to the Gulf of Thailand with its bohemian elegance and quiet natural beauty. The white sandy beaches are found near-vertical hills, which makes them even more precious. You can get to some of these hills with a four-wheel-drive car. The sun shines here every day, making it a good place for some lounging 🗣️
Chalok Baan Kao Beach is another beloved, but venturing off the set path will bring you to the island's most soothing unspecified beach spots 🌈 Served by a guesthouse or two and caches of untouched coral. Thanks to the island's regular inflow of LGBT visitors, you'll be in good company when the evening beckons, particularly in the area around Sairee Beach, where most clubs and bars are located.
Koh Tao is also known for its many inexpensive diving schools, snorkeling sites, and dazzling marine life. Making it a great place to recover and learn something new in nature 🌈 Splashed by calm waters and affording the best sundown views is Sairee Beach, where you can rent a kayak and paddle to Koh Nang Yuan ✊
#3 Phuket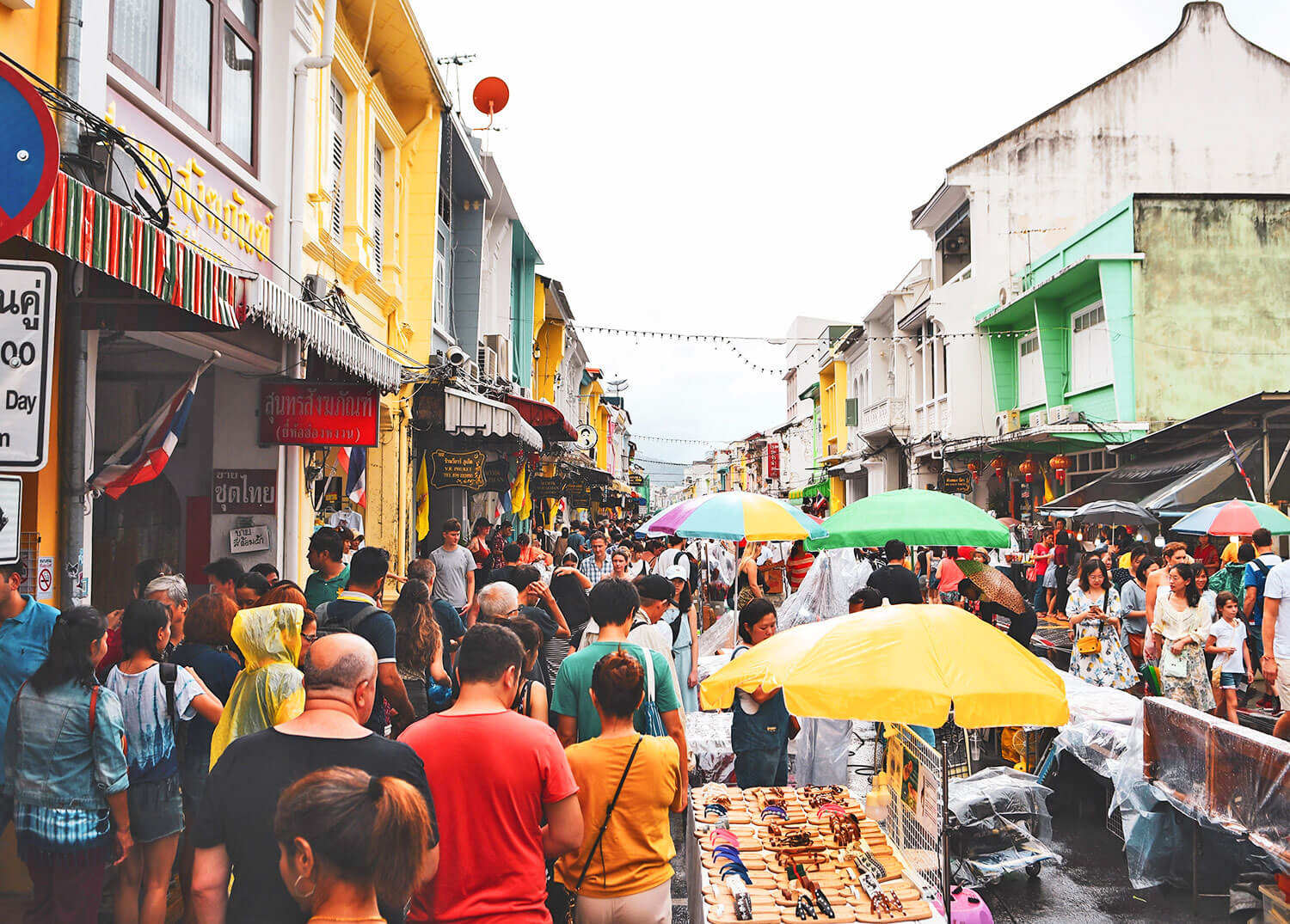 Phuket is the 3rd place on our list of most LGBT-friendly destinations in Thailand. The tropical island of Phuket is said to be the most popular destination for travelers relating to the LGBTQ+ community. This island is like veritable heaven for such individuals 🗣️ There is one more factor that works in favor of Phuket. There are plenty of direct international flights that makes getting into Phuket easy ✊
It is another beach paradise with a status for naughtiness and hosting luxurious villas overlooking the Andaman Sea. Equally as inexpensive as Pattaya yet becoming more expensive each year, Phuket offers much of the same craziness as above, including irresistible nightlife parties. Complete your bucket list of things to do in Thailand; try a cabaret, club, or go-go bar and revel in the lack of inhibition, or go upmarket to Phuket's burgeoning luxury resorts, where cocktail bars, fine dining, classy spas, and infinity pools lie in wait.
Phuket is centered on the "Paradise Complex" of Patong, an area trimmed to a few pedestrian streets with bars, cafes, clubs, and restaurants competing to attract the foreign LGBTQ+ community 🌈 The more straight-orientated party area runs along Bangla Road. For beachside fun, the rainbow-lined Patong beach is the top Phuket beach, running 3.5 kilometers alongside the beach resort town of Patong 🗣️
Patong Beach is regularly packed, ever famous among the LGBT community, and the starting point of Phuket Pride. Try Karon Beach to the south just below Patong or Bangtao Beach, a short drive north, where the popular LGBT hangout spot known as Dream Beach Club lies for a more chilled option 🌈
#2 Koh Samet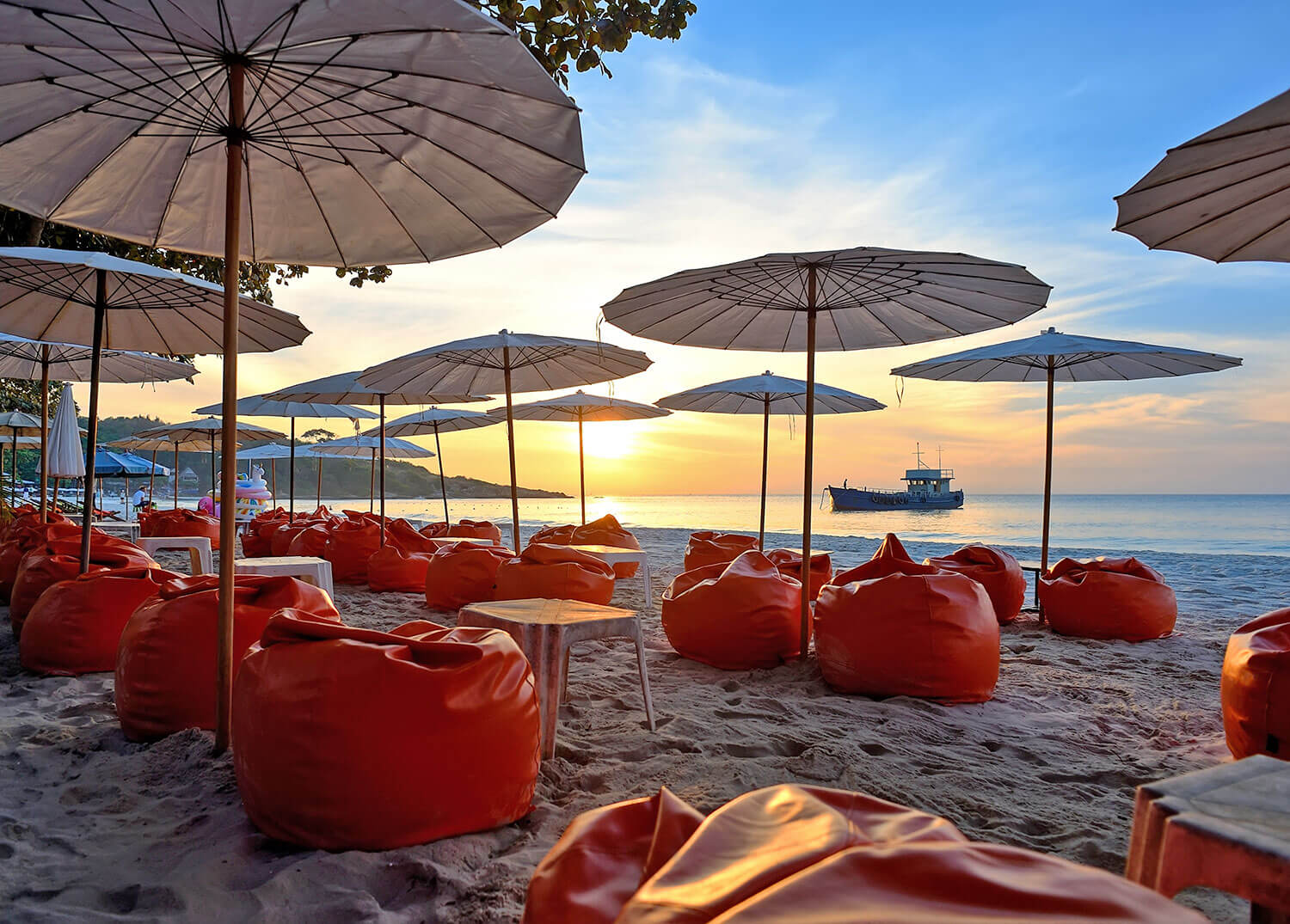 You'll never forget one such day trip from Bangkok to the wonderful Koh Samet, known fondly as Thailand's gayest island 🌈 Just two hours drive from the capital towards the southeast, Koh Samet is a perfect place for a weekend escape to the beach. Popular among Bangkok's middle and upper classes, as much as the international LGBT community, Koh Samet serves laid-back parties in a tropical paradise, with crowds and prices peaking on the weekend 🗣️
Like most Thai islands, Koh Samet is elegant, with extensive sunshine on palm-strewn beaches kissed by turquoise waters. Part of the Khao Laem Ya-Mu Ko Samet National Park, Koh Samet, has an entry fee of 6 USD. Still, this small amount goes to protect the natural environment and wildlife ecosystems on land and at sea ✊
Select a beach based on your mood; party people can hang out and undertake water sports on Haad Sai Kaew and Ao Hin Khok. Families can have fun on Ao Wong Duan 🗣️ At the same time, shyer beachgoers can enjoy a passionate escape to Ao Wa, Ao Pakarang, or Ao Kiew Na Nok. For one of the best beaches in LGBT Thailand, travel straight to Ao Phai, home of the Silver Sands Bar and open-air nightclub and neighbor to Ao Tubtim, Koh Samet's unofficial gay beach 🌈
Ao Tubtim was put on the map by Tub Tim Resort, another of the island's best LGBT beach bars. Upright and more Thai-style than what's on offer in Phuket or Pattaya, nightlife on Koh Samet is for tourists and Bangkok LGBTs keen on beachside karaoke and Thai pop disco ✊
#1 Krung Thep Maha Nakhon (Bangkok)
Finally, we've come to the topmost LGBT-friendly destination in Thailand 🌈 Krung Thep Maha Nakhon (Bangkok) is the first name that comes to mind when you think of LGBT-friendly places in Thailand, and it is also sometimes inferred as the 'Gay Capital of Asia' ✊ The nightlife here is magical and serious, to say the very least. There are plenty of attractions and activities that members of the LGBT community can explore.
Bangkok is full of Thailand's most streetwise locals and young backpackers from across the globe. Where East truly meets West, the city melds traditional Buddhist ways of life with incredible sensuality, creating a vibrant atmosphere ripe for exploration ✊ Despite being one of Thailand's more expensive cities with its fair share of hustlers, Bangkok is still among the most affordable cities globally, where tuk-tuks tout for the price of a sandwich and hip boutique stores compete on price 🗣️
Bangkok's veritable capital, 'Gay Asia,' is the first call for LGBT parties across the continent, showing off a famous party scene to make even Ru Paul blush 🌈 While backpackers abound in cheap accommodations and the red light scene, there is more to the nightlife here. There are countless cabarets, clubs, saunas, go-go, and karaoke bars around the city, with LGBT offerings centered in Silom ✊
Outside of Silom, you'll also find Sukhumvit Road, Aor Tor Gor, and Khao San Road ready to welcome you. While some Bangkok LGBT bars and clubs are more decent than others, if it's elegant, the refinement you're after, the city can provide. Try a roof-top infinity pool to escape the heat or check into a luxury hotel complete with a spa, bar, and bistro 🌈
🏳️‍🌈 Fun Fact!
Krung Thep Maha Nakhon (Bangkok) is the country's capital and the beating heart of its LGBT scene. While the city isn't for everyone, more often than not, visitors are enthralled by its blend of modernism and tradition.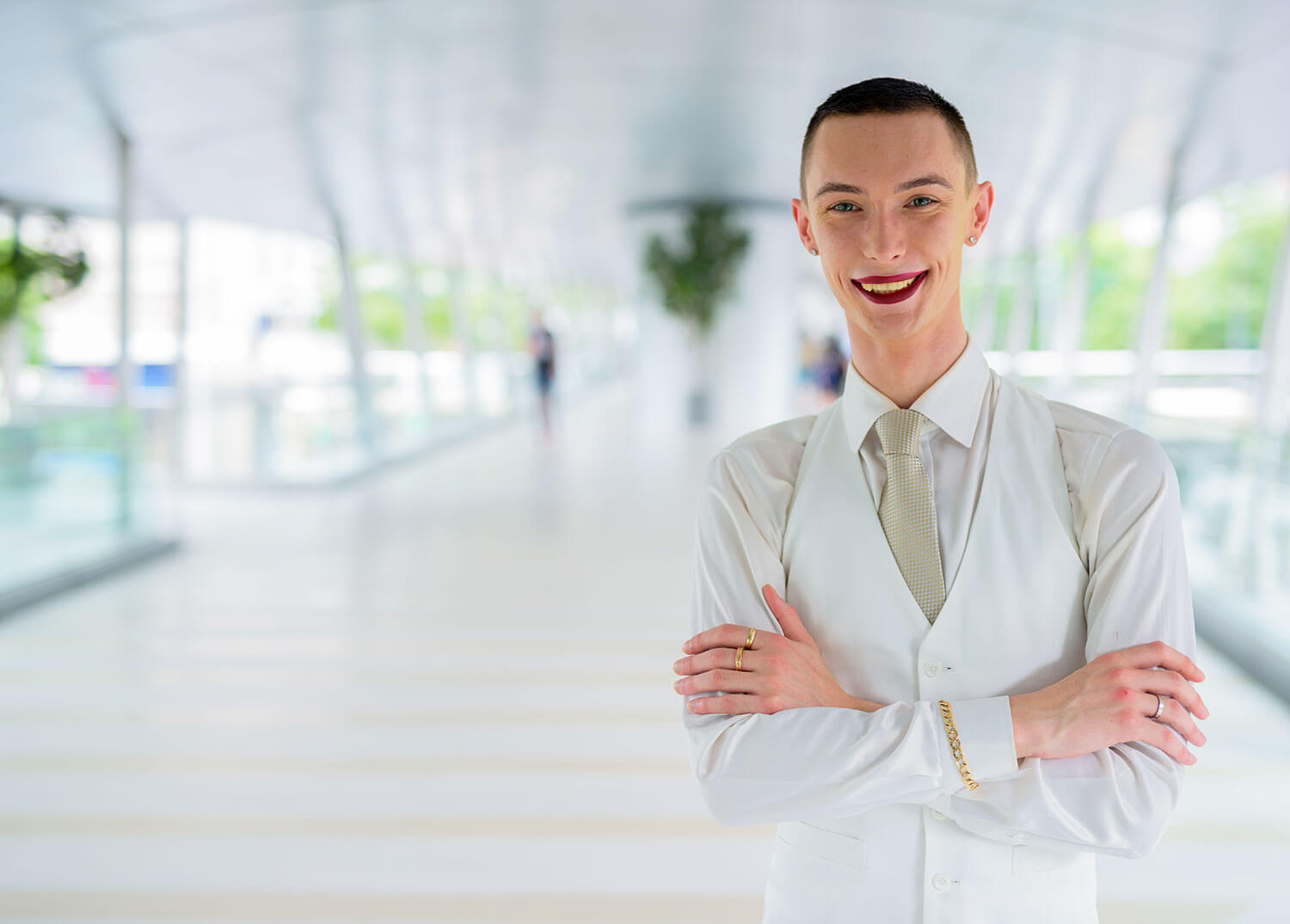 Thailand is one of the most passive countries in Asia, shaped by Buddhist values and a 'MAI PEN RAI' attitude that allows LGBT culture to develop ✊ While outward displays of appreciation are scowled upon, and LGBT rights are not fully cemented in law, ladyboys and tom-dees proliferate in modern Thai culture. So, many LGBT couples travel to Thailand to have their union blessed by respectful religions 🌈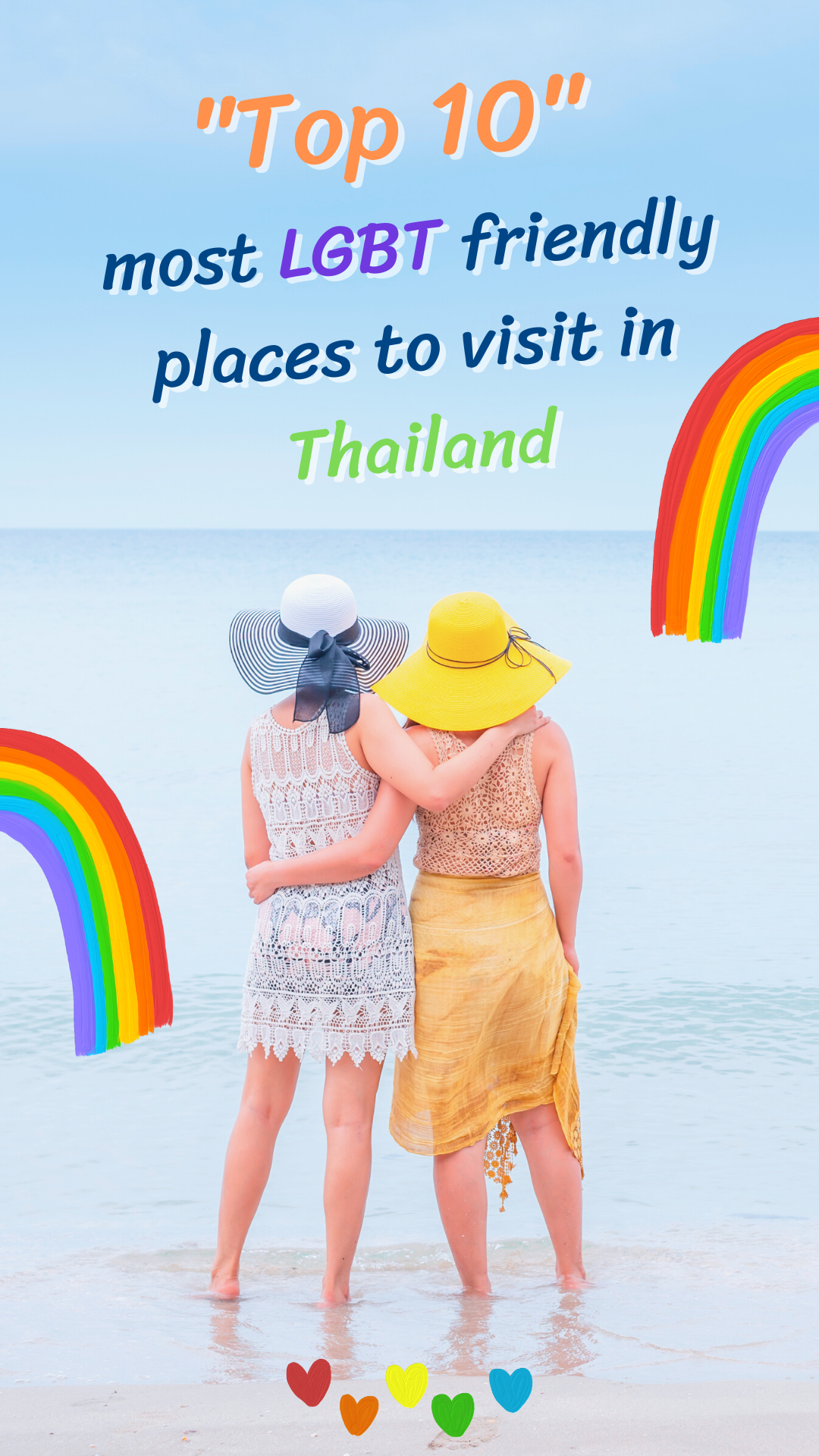 🏳️‍🌈 LGBT Vocabulary Time
Authenticity
: the quality of being authentic


Hedonism
: the pursuit of pleasure; sensual self-indulgence


LGBT-Friendly Places
: refers to places that are open and welcoming to gay, lesbian, bisexual, and transgender people to create an environment that is supportive of them


Raucous
: making or constituting a disturbingly harsh and loud noise


Snorkeling
: swim using a snorkel